There is a fairy-tale magic to the ancient Isle of Harris, an island which lies just off the rugged West Coast of Scotland. Where mountains carved by ice glaciers flow into golden beaches and disappear beneath crystal-blue waters. Located at the very heart of the island is Essence of Harris, a family-run business with a passion to capture the spirit of the Highlands and Islands of Scotland through naturally scented soy wax candles, reed-diffusers and home fragrance products.
Words from the Founders
We founded Essence of Harris back in 2015, with the vision of creating a business committed to staying natural, local and sustainable. Remaining true to the traditions of the island, our dedicated local team blend and hand pour each and every candle and home fragrance product, and ensure that all packaging and distribution is completed from our island factory. We use the most natural and high-quality ingredients in our collections to ensure our products evoke wellbeing and tranquillity.
Our mission has always been to provide that added personal touch with our products, evoking memories and serenity for all of our customers with our heartfelt products; from our island home to yours. We strive to always produce the highest quality products which will uplift, relax and restore each wonderful customer who interacts with the business. The natural beauty of Scotland and the unique magic of the Highlands and Islands has remained a constant source of inspiration for each product inspired by the island, crafted with love.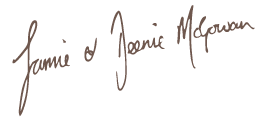 Take a 'behind the scenes' look at our beloved craft and the rugged natural beauty of the Outer Hebrides, that continues to inspire everything we do here at Essence of Harris.
"Essence of Harris is a business built around the promotion and sustainability of our island home, and our team is made up of young, creative locals who follow our vision and allow the company to flourish; the team create each product with true Scottish provenance in mind."
– Jamie McGowan, Founder.
Sustainable Products
Being situated within such stunning natural surroundings makes us very aware of how important it is to contribute to conservation. All of our wax-based products are 100% soy wax which means our candles burn longer and cleaner because they're paraffin free. Our candles hold their fragrance due to the excellent fragrance-holding abilities of soy. They're natural, free from pesticides, herbicides and parabens, and are eco-friendly.
Sustainable Growth
Driven by sustainability and the creation of employment on the island Essence of Harris has grown into the company it is today. The company was awarded the Investors in Young People accreditation for our commitment to building stable employment in the Outer Hebrides of Scotland. At the heart of what we do is the growth of our island home; we want to show the younger generation that you can build a future here in the Outer Hebrides.
"Great products with natural smells"

---
Private Concierge Scotland and Essence Of Harris
We are so very proud to offer the 'Official PCS Scent', Seilebost to our clients. Their luxurious hand and body lotion is available in our luxury chauffeur vehicles, executive helicopters and premium, private jets.
A sophisticated, deep and sensual scent with top notes of pomegranate, plum and rose.
Inspiration: It is easy to get lost in the charm of Seilebost beach. Located along the west coast of the island, and with views across the water to Losgaintir beach, and the Island of Taransay, Seilebost is one of the island's most spectacular hidden gems. As you make your way over the grassy dunes which sway in the Hebridean wind, you are suddenly met with an intimate stretch of white sand which rolls into clear blue water; welcome to Seilebost Beach.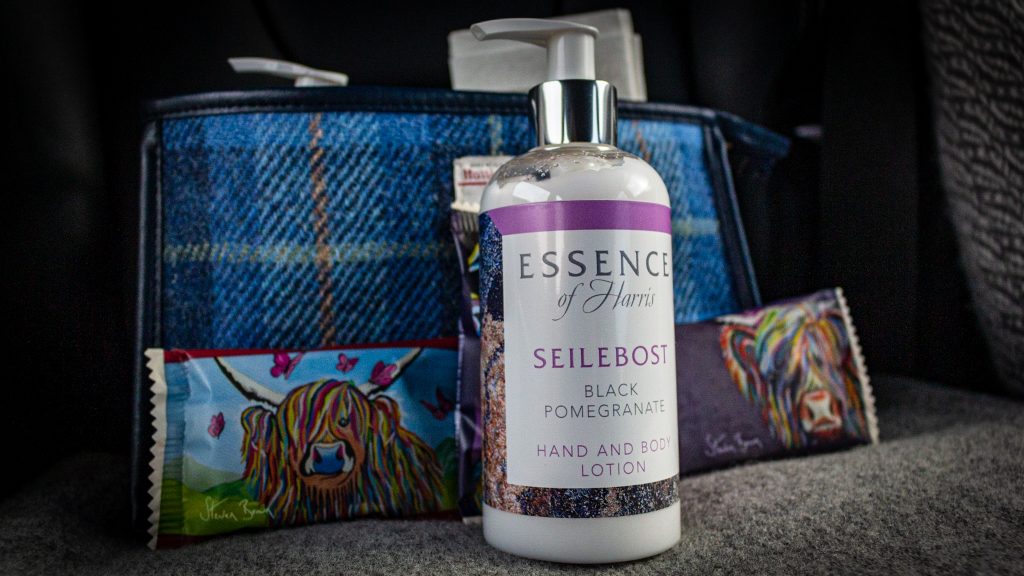 "The quality of this fragrance is excellent…the nicest smell ever – nothing compares."


Explore Essence Of Harris product range and experience it for yourself.