When providing quality,
it's all in the details
Private Concierge Scotland was founded with purpose of providing services with the highest level of luxury and precision; I wanted to create a service that would be your personal, lifestyle concierge, dedicated to offering you complete luxury when traveling to or from Scotland.
Whether you're looking for the simplest tour or transfer, or the most executive helicopter or jet travel, we have every service taken care of.
I look forward to welcoming you in the very near future.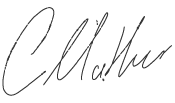 Chris
Mather, Managing Director