St Andrews is a seaside town northeast of Edinburgh, on Scotland's east coast. It's known for its many golf courses, including the Old Course, with the landmark Swilcan Bridge at the 18th hole. The British Golf Museum chronicles the history of U.K. golf. On a headland nearby are the ruins of St. Andrews Castle, with its medieval bottle dungeon. Close to the castle is the University of St. Andrews, founded in 1413.
Playing golf in St Andrews, The Home of Golf, is one of the best golf experiences you can have. This is the place where the game was invented after all, way back in the 15th century.
There are 10 unique St Andrews golf courses for you to play either within or just on the outskirts of the town, including the world-famous Old Course. Breathe in the fresh sea air as you hone your golf skills on St Andrew's famous links courses – some of the finest and most authentic links courses in the world.
The standard high season green fees for all ten courses range between the Old Course at £175 and the 9-hole Balgove Course at £15, so you can still play multiple courses during your break but also keep your budget in check.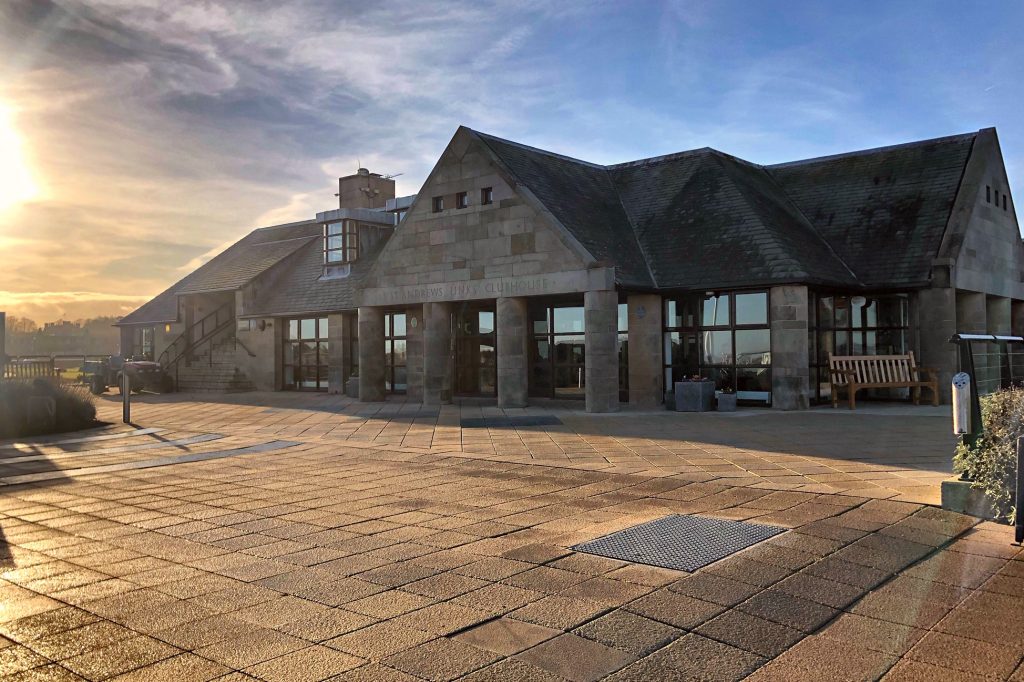 WILL I NEED A HANDICAP?
Yes, you will – a maximum of 24 for men and 36 for women. You'll need to present your handicap certificate to the starter on the day too.
HOW CAN I PLAY THE OLD COURSE?
There are quite a few ways to book the Old Course.
If you're playing by yourself you can check in at the Old Pavilion on the day and staff will try to match you with a two or three-ball group.
If you are playing in a group of two or more you can:
Book your holiday with Private Concierge Scotland who can offer you a golf package which will include a guaranteed Old Course tee time.
Enter the Old Course ballot (lottery). This is drawn 48 hours in advance of play (except Fridays, as the course is closed on Sundays, and before tournament days).
Play in the winter. You're more likely to secure a tee time from November to March when there is less demand. Winter packages from mid-October till mid-April include a round on the Old Course and two other St Andrews Links golf courses.
HOW CAN I GET THE MOST OUT OF MY OLD COURSE EXPERIENCE?
Before your round on the Old Course it's a good idea to warm up on another links course so that you can get a feel for what you're likely to face.
There are lots of other golf courses in and near St Andrews that will challenge and delight you – the Old Course is in good company!
IS THE OLD COURSE OPEN ALL YEAR-ROUND?
Yes, except Sundays and busy dates, when the course is closed for part or all of the day to allow for tournaments and other events.
WHAT'S THE COST OF PLAYING?
Green fees can range from £88 (low season) to £175 (high season). Packages are available for a guaranteed tee times with accommodation, transport and experiences that can vary from £3,000 – £10,000 depending on the date and time thats chosen.
---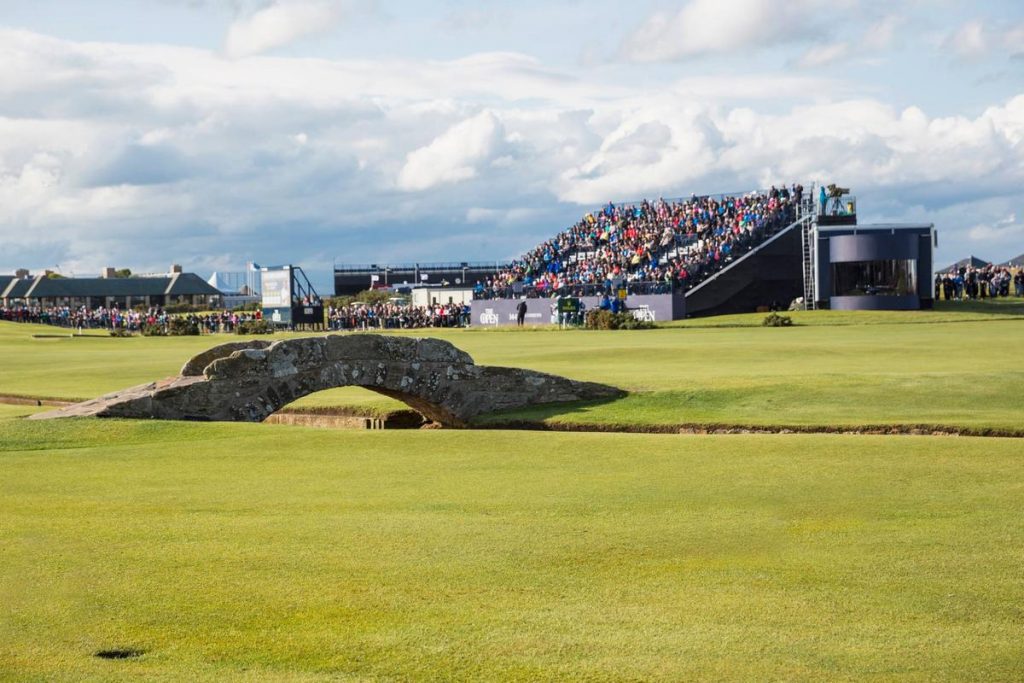 The Old Course St Andrews has been announced as the host venue for the Open Championship 2021
Not exactly a secret but now it is official! The R&A announced that the Old Course, St. Andrews will host The Open in 2021. This will be the 150th playing of golf's oldest major. Normally St Andrews plays host to the Championship every 5 years but with the 150 anniversary pending Royal St George's will play host in 2020 and St Andrews in 2021. When 2021 comes around St Andrews will have played host to the Open 30 times! The first Open was played in St Andrews was in 1872 and we look forward to welcoming it back in 2021.
From hospitality to guaranteed tee times, we can ensure you have the trip of a life-time golfing at the true Home of Golf.
Allow us to plan your visit to The Open in 2021 or to St Andrews for a round of golf . Private Concierge Scotland are a local Scottish company with the skills and local knowledge to put together a memorable visit to the "Home of Golf". Stay and play locally! With guaranteed tee times on a wide range of courses.
Contact us today to create the perfect experience.