A Luxury Partnership with LCH. Providing us with our Super Premium SUV chauffeur options.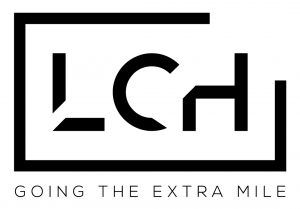 Striking to look at, our Super Premium SUVs bring the 'wow' factor to everyday driving. Outstanding comfort and capabilities with enough space for families and large groups.
Range Rover Vogue Autobiography Long Wheel Base
The Range Rover Autobiography LWB offers all the visual assertiveness and splendour of the SWB, but with extra space in the rear. Passengers are able to stretch out comfortably, giving those over six feet glorious leg room that they are probably not used to. Refined and powerful, this is first-class luxury with that unmistakable stamp of Range Rover glamour.
Most of our customers will choose this car to be driven in. The long-wheelbase version offers impressive legroom in the rear, with electrically operated aeroplane-style seats. Push the front seat all the way forward and there's enough room to recline, or you can sit up and turn the car into a mobile office.
BMW X7
Luxury meets adventure with the sporty, family-friendly X7. This large SUV is distinctive and dramatic from the outside, while the inside offers room to breathe. The leather seating is spacious and the glass panoramic sunroof creates a feeling of airiness. It still retains the classic BMW feel that clients love, but with a definite 'something new'. It's intuitive, quiet and comfortable during a drive, plus its a definite head-turner.
If you really want to 'arrive' at a venue, there aren't many better ways than if the car you arrive in is bigger than the venue itself. And that's exactly what many will find so appealing about the BMW X7. Luxury SUVs are all about status and theatre, desirability and opulence, and with BMW's flagship SUV sharing similar proportions to your average stately home, it has all of those qualities in abundance.
Mercedes Benz G-Wagon – G63
The Mercedes G63 AMG is the ultimate statement vehicle. It is one of the most exclusive and elite 4×4's on the road today. Used for those of you who are looking to get to your destination with a difference…
While it's instantly recognisable as the ruggedly rectilinear Geländewagen that has been around for more than three decades, the Mercedes G-WAGON G63 can be distinguished from lesser models by a unique radiator grille and front bumper, flared wheel arches, stainless steel running boards, a macho side-exit sports exhaust system and big, 22-inch alloys.
Inside, the Mercedes G-WAGON G63 now features a more modern dashboard with a new instrument cluster and centre console, as well as a more generous standard equipment level than its predecessor. But despite the unashamed luxuriousness of its cabin, the Mercedes G-WAGON G63 remains a potential go-anywhere vehicle.
This G63 is available in Black or White.
Explore the full LCH Fleet by clicking HERE. If you see something you would rather have, please let us know.

Theses bespoke, highly desirable vehicles are available by special request. To book any of our Super Premium SUV options, please contact your lifestyle manager or click HERE.
OR
To request our Range Rover Vogue SE Premium SUV, for your next chauffeured experience, you can enquire and get a live quote via our booking engine, click HERE to get a quote.