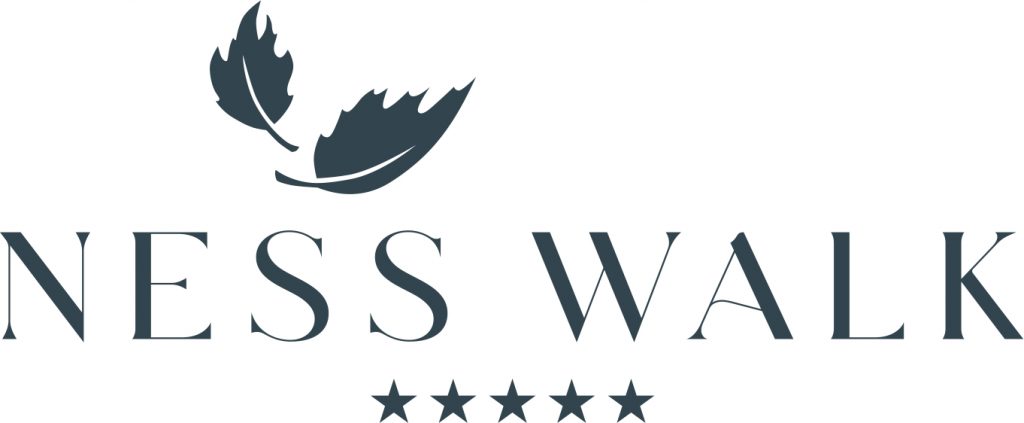 Nestled on the leafy banks of the River Ness, lies Ness Walk. An idyllic 5-star retreat hotel in Inverness, just 10 minutes from Loch Ness. Surrounded by a dramatic canopy of impressive trees, Ness Walk allows you to experience a secluded atmosphere in the heart of the vibrant city centre.
Five-star service, smart interiors, first-rate food and a warm Scottish welcome are all a guaranteed promise at the brand-new Ness Walk hotel in the heart of Inverness.
Exceptional service is at the core of your Ness Walk experience. Your luggage will then be delivered to your room, complete with garden or river views. So, you can relax by the fire in our lounge with a welcoming glass of chilled champagne, as we organise the check in details for you. We are designed as one of the leading luxury hotels Scotland has to offer.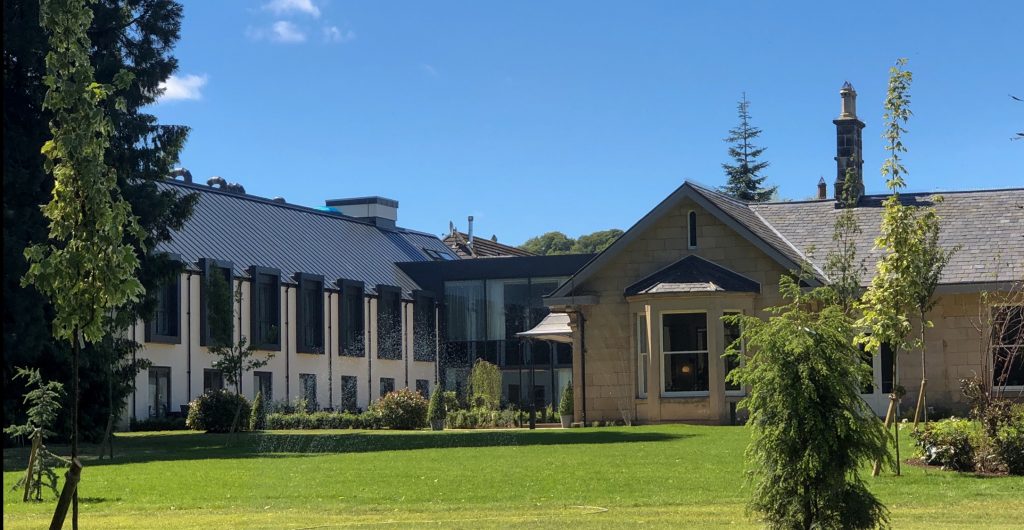 An air of stately splendour from the original 19th-century house (Grade B listed) still permeates throughout the property and its setting on the banks of River Ness provides a picture-postcard scene. As a matter of fact, Ness Walk's stunning grounds are home to the trees that inspired the guest room and suites' names. Each of which is a spacious, utterly comfortable den facing views of the courtyard or river and beyond.
Whether you're here to explore the Highlands, navigate the North Coast 500, discover the finest whiskies on a local distillery tour or improve your swing at one of the championship golf courses nearby, Ness Walk delivers all the plush comfort and personalised hospitality you could hope for.
Dining with a difference…
The salmon pools on the River Ness, right outside our window, inspired the naming of our Torrish Restaurant. The Torrish fly is commonly used for salmon fishing and it is also a thing of exquisite beauty!
Fronted by the creative flair of our Executive Chef Craig Douglas, Torrish offers a menu with innovation at its core. Working daily with local producers to harvest the best crops, source the freshest fish and find the best cuts of meat, our menus combine traditional Scottish cuisine with flavours from throughout the world to deliver a dining experience rich in texture, colour and intrigue.
Already a firm fixture on the Highlands' gastronomic map, fine-dining Torrish restaurant is becoming THE place to unwind and indulge. Set in the original 19th-century drawing room, there's a strong sense of occasion and place here with the River Ness and its salmon pools clearly in view. His menu is a winning mix of local produce and Scottish cuisine skilfully combined with international flavours served alongside cocktails and a hugely impressive collection of whiskies.
Concierge at our five star hotel in Inverness Scotland…
As you would expect at our 5 star hotel in Inverness Scotland, we want to ensure that we take care of your every care and leave you to relax and enjoy our Highland hospitality.
We offer valet parking, local transfers and porterage services along with arranging tickets, reservations and anything else that you can think of.
At Private Concierge Scotland we have the privilege to provide guests of Ness Walk with bespoke private tours and luxury rental vehicles to complement the offering from the hotel concierge.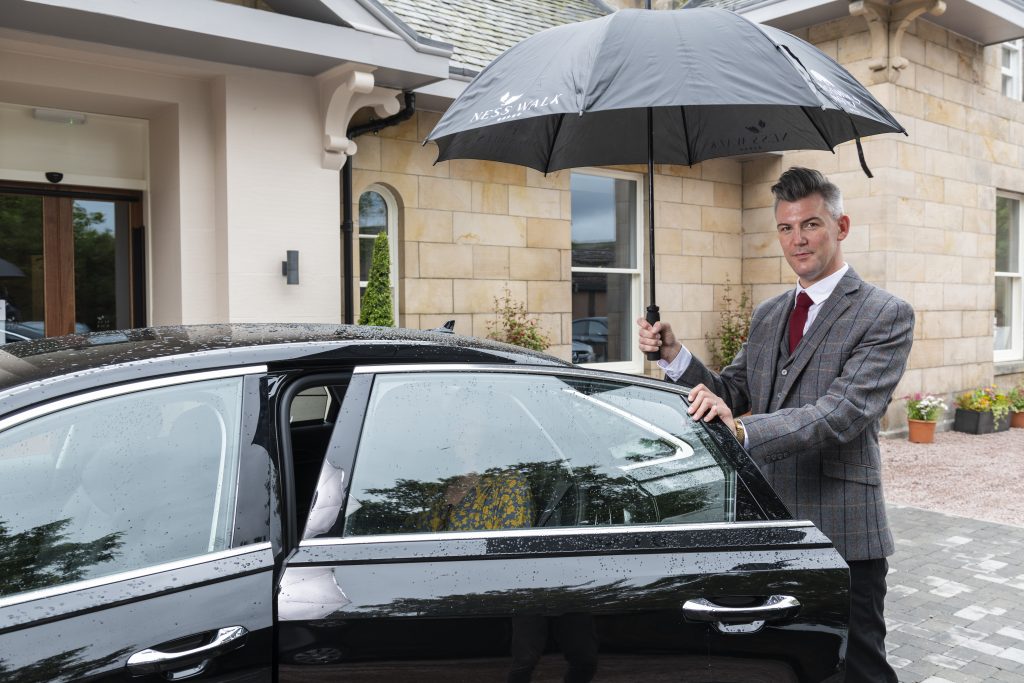 To book a luxury trip with Private Concierge Scotland and Ness Walk, please contact your lifestyle manager directly or click here to be taken to the Ness Walk website.