Article by: Arlene Green, Owner, The Holiday Maker
From October 2020 Dubai opens its doors to the World Expo which promises to be "The World's Greatest Show". This is the first World Expo to be held in the Arab World and the United Arab Emirates are destined to put on a spectacular show featuring 190 countries from all over the world in beautifully designed pavilions. Themes for the Future is the order of the day and the three subjects targeted will be Sustainability, Mobility and Opportunity with the anticipation of fostering relationships, business opportunities and diversity both locally and globally.
Dubai EXPO 2020 will be open 7 days a week with 60 live shows daily and 200 restaurants from all around the globe set up for a culinary experience like no other. It will run for 6 months from 20th October 2020 until 10 April 2021
Dubai Expo 2020 is a fantastic time to visit Dubai and the UAE. For families with children it is a great opportunity to choose an alternative family holiday than the usual destinations. It is as cost effective to travel to Dubai as the Canary Islands, but you get a different experience with alternative culture and scenery thrown in at the price.
At the equivalent of £55 for a 3-day adult ticket or £25 for a one-day ticket as well as kids under 5 going in for free as do OAPs – Dubai Expo is great value. Additionally, Youths aged 6 to 17 get a 50% discount as students no matter the age!
You can fly to Dubai direct from the UK, for example from Glasgow in 7.5 hours with two flights per day going out and, as well as some outstanding hotels to stay in, there are luxury apartments that could suit a family budget and allow for a new family adventure visiting Dubai Expo. Add in the other delights that Dubai has to offer in terms of culture, theme parks, shopping, dessert camel safaris and off-road experiences and quad biking in the dessert, not to mention getting out onto the water for a speedboat experience. Then everyone's favourite, The Atlantis Aquaventure Water Park is there with it's thrilling water rides and of course you have the Jumeirah Beach and Dubai Marina areas to enjoy.
You can reach the dizzy heights in the world's tallest observatory SKY at the Burj Khalifa which sits at a height of 555 metres. You can even fit in a daytrip to Abu Dhabi and tick another famous location off your bucket list.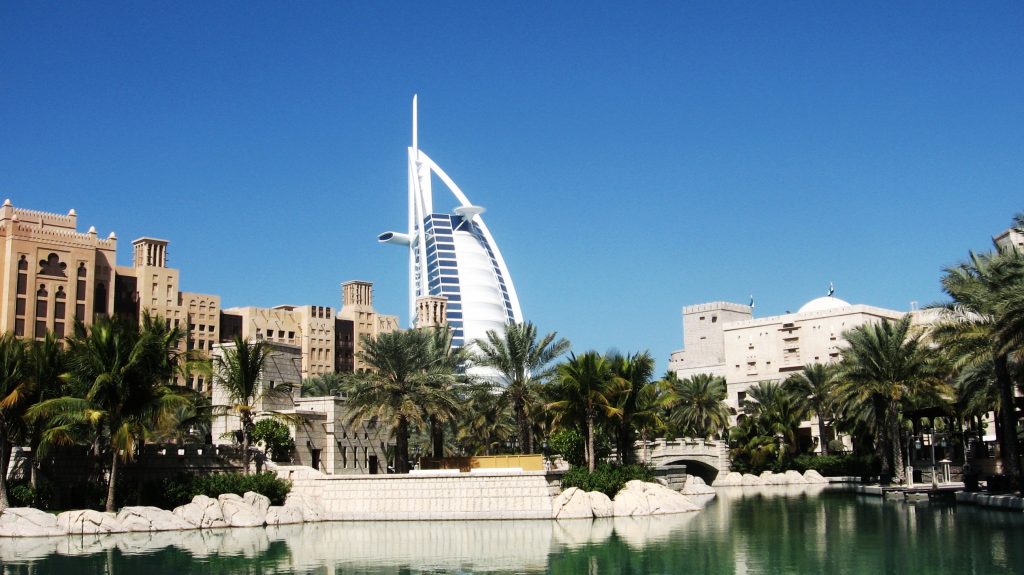 It's a world class location and from the UK it's easy to get there and not much longer than a flight to the Canaries. Practically luxury on your doorstep from when you step on an Emirates plane.
Private Concierge Scotland, in Partnership with The Holiday Maker, can arrange the complete package to Dubai to suit your needs and budget as well as making it a great stopover if you wanted to do two centres and go further afield to the Far East for Singapore, Malaysia, The Maldives, Bali or Thailand on the same trip.
Contact us today for more information on this once in a lifetime trip!